The Oralift kit now comes with the new Oralift App. The App accompanies the user throughout their whole Oralift treatment journey. This App has been designed so that the Oralift kit can be used directly at home or if preferred, it can be used in your clinic with the end user.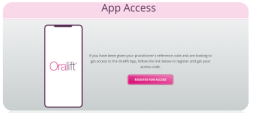 The Oralift App
As an Oralift professional, you should access the App with your patient/client. The App should be downloaded from App Store or Google Play on the user's smartphone.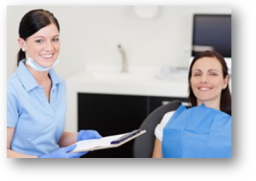 Onboarding
You or your assistant can take the user through the onboarding process, which includes videos with fitting instructions. Photographs can be taken with the user's own smartphone. If you take your own photographs of the patient, you should store them separately.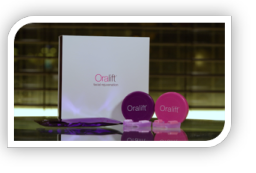 Opt for you or your assistant's services:
You can even sell Oralift kits to your patients and it is up to them if they do it themselves or opt for your services, or your assistant's services.